Friday, August 29, 2008
IELTS speaking test
I just had my IELTS speaking test this morning :-)
Good thing I was early, I had time to relax around the hotel. By the way it was held at Marco Polo Hotel, Davao City.
There were two interviewers. When I first saw my interviewer she was somewhat intimidating.. but i smiled all the way through the course of the interview. Eventually, she smiled also. But even if she smiled, she really looks strict. She makes me nervous.
For my part 2 test, I was asked about a place that I like that has lots of water.
I answered in confidence about Paradise Island Beach Resort, that was the first place that came into my mind.
I hope I did well.
Anyway, I did my best, I have no regrets :-)
Hopefully it will be enough to get a grade of 7 :-)
By the way, while waiting for my turn. One of the IELTS examinees, who also happened to by my classmate in my IELTs review class, lend me his "prayer before examinations" booklet. I was surprised by the question he asked me. He asked me whether I am a Catholic or not. I told him I am so he lent me his prayer book. It was a beautiful prayer and I am really thankful to him for letting me borrow it! I forgot to give it back to him before he went inside the room for his test. So before I went inside my test room, i left it outside the room, hoping that he would pick it up before he left. When I came out of my test room, the prayer booklet was still there and he was already gone. So, I took the prayer booklet and brought it home with me. Hopefully, i will see him tomorrow so i can return it to him. For the mean time, since it is still with me, I will pray for him instead. (even if i dont know his name) :-)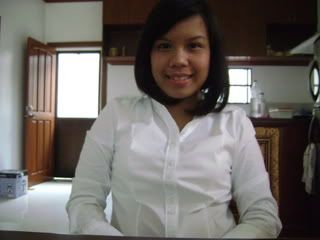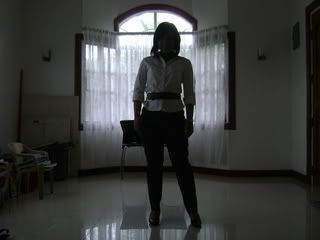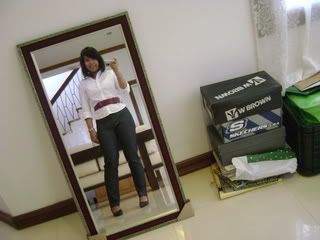 kikai thought hard on 4:53 PM.
1 comments




Love for the Philippines
I just wanted to post this to remind me that I am a Filipino and I should be proud.



My Short Essay about the Philippines


Jaeyoun Kim

Filipinos always complain about the corruption in the Philippines. Do you really think the corruption is the problem of the Philippines? I do not think so. I strongly believe that the problem is the lack of love for the Philippines.

Let me first talk about my country, Korea. It might help you understand my point. After the Korean War, South Korea was one of the poorest countries in the world. Koreans had to start from scratch because entire country was destroyed completely after the Korean War, and we had no natural resources.

Koreans used to talk about the Philippines, for Filipinos were very rich in Asia. We envy Filipinos. Koreans really wanted to be well off like Filipinos. Many Koreans died of famine. My father's brother also died because of famine.

Korean government was awfully corrupt and is still very corrupt beyond your imagination, but Korea was able to develop dramatically because Koreans really did their best for the common good with their heart burning with patriotism. Koreans did not work just for themselves but also for their neighborhood and country. Education inspired young men with the spirit of patriotism.

40 years ago, President Park took over the government to reform Korea. He tried to borrow money from other countries, but it was not possible to get a loan and attract a foreign investment because the economy situation of South Korea was so bad. Korea had only three factories. So, President Park sent many mine workers and nurses to Germany so that they could send money to Korea to build a factory. They had to go through a horrible experience. In 1964, President Park visited Germany to borrow money. Hundred of Koreans in Germany came to the airport to welcome him and cried there as they saw the President Park. They asked to him, "President, when can we be well off?" That was the only question everyone asked to him. President Park cried with them and promised them that Korea would be well off if everyone works hard for Korea, and the President of Germany got the strong impression on them and lent money to Korea. So, President Park was able to build many factories in Korea.

He always asked Koreans to love their country from their heart. Many Korean scientists and engineers in the USA came back to Korea to help developing country because they wanted their country to be well off.

Though they received very small salary, they did their best for Korea. They always hoped that their children would live in well off country.

My parents always brought me to the places where poor and physically handicapped people live. They wanted me to understand their life and help them. I also worked for Catholic Church when I was in the army. The only thing I learned from Catholic Church was that we have to love our neighborhood. And I have loved my neighborhood.

Have you cried for the Philippines? I have cried for my country several times. I also cried for the Philippines because of so many poor people.

I have been to the New Bilibid prison. What made me sad in the prison were the prisoners who do not have any love for their country. They go to mass and work for Church. They pray everyday. However, they do not love the Philippines. I talked to two prisoners at the maximum security compound, and both of them said that they would leave the Philippines right after they are released from the prison. They said that they would start a new life in other countries and never come back to the Philippines.

Many Koreans have a great love for Korea so that we were able to share our wealth with our neighborhood. The owners of factory and company were distributed their profit to their employees fairly so that employees could buy what they needed and saved money for the future and their children.

When I was in Korea, I had a very strong faith and wanted to be a priest. However, when I came to the Philippines, I completely lost my faith. I was very confused when I saw many unbelievable situations in the Philippines. Street kids always make me sad, and I see them everyday.

The Philippines is the only Catholic country in Asia, but there are too many poor people here. People go to church every Sunday to pray, but nothing has been changed. My parents came to the Philippines last week and saw this situation. They told me that Korea was much poorer than the present Philippines when they were young. They are so sorry that there so many beggars and street kids. When we went to Pasangjan, I forced my parents to take a boat because it would fun. However, they were not happy after taking a boat. They said that they would not take the boat again because they were sympathized the boat men, for the boat men were very poor and had a small frame. Most of people just took a boat and enjoyed it. But my parents did not enjoy it because of love for them.

My mother who has been working for Catholic Church since I was very young told me that if we just go to mass without changing ourselves, we are not Catholic indeed. Faith should come with action. She added that I have to love Filipinos and do good things for them because all of us are same and have received a great love from God.

I want Filipinos to love their neighborhood and country as much as they love God so that the Philippines will be well off. I am sure that love is the keyword which Filipinos should remember. We cannot change the sinful structure at once. It should start from person. Love must start in everybody in a small scale and have to grow. A lot of things happen if we open up to love. Let's put away our prejudices and look at our worries with our new eyes. I discover that every person is worthy to be loved. Trust in love, because it makes changes possible. Love changes you and me. It changes people, contexts and relationships. It changes the world.

Please love your neighborhood and country. Jesus Christ said that whatever we do to others we do to Him. In the Philippines, there is God for people who are abused and abandoned. There is God who is crying for love. If you have a child, teach them how to love the Philippines. Teach them why they have to love their neighborhood and country.

You already know that God also will be very happy if you love others. That's all I really want to ask you Filipinos.

Is the Philippines worth crying for?

Who will shed tears for the Motherland?

Who will lend a hand to lift her spirit, to hold the lonely Flag that symbolize her name?

Before I am like the prisoners who wants to go to other country and seek new life there, because of this essay, I realized that maybe soon I will be working in other countries but after I will always come back here in the Philippines :-)
kikai thought hard on 4:36 PM.
0 comments



Wednesday, August 27, 2008
creative quote contest entry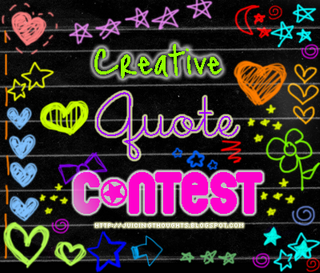 "If God had made life today perfect, then he wouldn't have needed to create tomorrow"
kikai thought hard on 11:08 AM.
0 comments




prayer to St. Jude
St. Jude, apostle of Christ, the Church honors you, and prays to you as patron of hopeless and difficult cases. Pray for us in our needs. Make use, we implore you, of the powerful privilege given to yo to bring visible and speedy help where help is needed. Pray that we humbly accept the trials and dissapointments adn mistakes which are part of our human nature. Let us see the reflection of the sufferings of Christ in our daily trials and tribulations. Let us see in spirit of great faith and hope the part we even now share in joy of Christ's resurrection, and which we long to share fully in heaven. Intercede for us that we may again experience this joy in answer to our present needs if it is God's desire on us. (
Here make your request
)
kikai thought hard on 10:46 AM.
0 comments




prayer to St. Anthony
Holy St. Anthony, gentlest of Saints, your love for God and charity for his creatures made you worthy even on earth to possess miraculous powers. Miracles waited on your word which you were ever ready to speak for those in trouble or anxiety. Encouraged by this thought, I implore you to obtain for me my request
(
here mention on your intention
).
The answer to my prayer my require a miracle; even so, you are the Saint of miracles. O gentle and loving St. Anthony, whose heart is ever full of human sympathy, whisper my petition into the ears of the sweet infant Jesus, who loved to be enfolded in your arms, and the gratitude of my heart will be ever yours. Amen
kikai thought hard on 10:41 AM.
0 comments



Friday, August 22, 2008
crying has been my pastime
august 21, 2008
6:00 pm
kikai thought hard on 1:23 PM.
0 comments



Monday, August 18, 2008
080808 studio pics
this is taken on 080808 august 8, 2008 :-)
a very eventful day for the whole world..
1st its a very special day for chinese cause they believe 8 is the most lucky number so triple 8 makes the luck triple.. :-) so, a lot of special event was held during this day such as weddings - in the Philippines, churches were fully booked this day.
2nd its the day of the 2008 olympics!
so since were not athletes that are very interested on the olympics.. we had our own event to prepare for:
my forever friends: Aileen, Venus and Meg's 22nd birthday! :-)
aileen's birthday is on august 6, venus is on 8, and meg's on 11.
but they decided to celebrate it together :-)
they have been my "barkada" ever since grade school and we've been celebrating each others birthday with the group.
and since its their birthday landed on a very special number.
we decided to make it extra special.
unlike other birthday events we decided to wear dresses.
we dined in at dencio's kamayan restaurant at bonifacio st. davao city and
an after party at urban club at autoshop compound. Since the birthday celebrants are very good friends of the owner we spent it at the VIP lounge and got a free bottle of tequila.
The party doesnt end there.. we left early and continued the party to ourselves at Linmar apartelle were we had lots of fun fun fun!! unending laughter that i ended up losing my voice and a sore throat.
we spent the night there and went home the next day at 12 nn - check out time :-)
but before all these we met at SM city davao to have our pictures taken by a professional.
Here are the studio pics taken at 1001 (sm 2nd level)
i had fun.. i miss the days when studio pics were still popular and a fad during our highschool and gradeschool days. Back then we had our pictures taken at a studio pics every week and give it off to friends (as if) like stationery that we barter.. hehe XD
so here are the pics of taken at the studio.. we had more more more pics from the digicam that are uploaded at my multiply account :-)
the pics are taken by the studio but are edited by me.
kikai thought hard on 7:24 PM.
2 comments



Thursday, August 7, 2008
What a Woman Really Wants
Young King Arthur was ambushed and imprisoned by the monarch of a neighboring kingdom. The monarch could have killed him, but was moved by Arthur's youth and ideals.
So, the monarch offered him freedom, as long as he could answer a very difficult question.
Arthur would have a year to figure out the answer; if, after a year, he still had no answer, he would be put to death.
The question: What do women really want?
Such a question would perplex even the most knowledgeable man, and, to young Arthur, it seemed an impossible query.
But, since it was better than death, he accepted the monarch's proposition to have an answer by year's end.
He returned to his kingdom and began to poll everybody: the princess, the prostitutes, the priests, the wise men, and the court jester.
He spoke with everyone, but no one could give him a satisfactory answer. Many people advised him to consult the old witch - only she would know the answer.
The price would be high; the witch was famous throughout the kingdom for the exorbitant prices she charged.
The last day of the year arrived and Arthur had no alternative but to talk to the witch.
She agreed to answer his question, but he'd have to accept her price first: the old witch wanted to marry Gawain, the most noble of the Knights of the Round Table and Arthur's closest friend!
Young Arthur was horrified: she was hunchbacked and hideous, had only one tooth, smelled like sewage, made obscene noises...etc.
He had never encountered such a repugnant creature. He refused to force his friend to marry her and have to endure such a burden.
Gawain, upon learning of the proposal, spoke with Arthur. He told him that nothing was too big a sacrifice compared to Arthur's life and the preservation of the Round Table.
Hence, their wedding as proclaimed, and the witch answered Arthur's question thus:
What a woman really wants is to be in charge of her own life.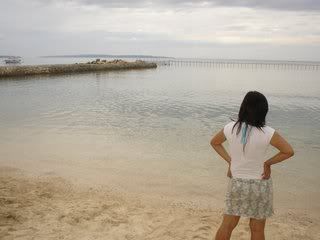 Everyone instantly knew that the witch had uttered a great truth and that Arthur's life would be spared. And so it was. The neighboring monarch granted Arthur total freedom.
What a wedding Gawain and the witch had! Arthur was torn between relief and anguish. Gawain was proper as always, gentle and courteous. The old witch put her worst manners on display, and generally made everyone very uncomfortable.
The honeymoon hour approached. Gawain, steeling himself for a horrific experience, entered the bedroom. But, what a sight awaited him!
The most beautiful woman he'd ever seen lay before him! The astounded Gawain asked what had happened.
The beauty replied that since he had been so kind to her when she'd appeared as a witch, she would henceforth be her horrible, deformed self half the time, and the other half, she would be her beautiful maiden self.
Which would he want her to be during the day, and which during the night?
What a cruel question! Gawain pondered his predicament. During the day, a beautiful woman to show off to his friends, but at night, in the privacy of his home, an old witch?
Or would he prefer having by day a hideous witch, but by night a beautiful woman with whom to enjoy many intimate moments?
What would you do? What Gawain chose follows below, but don't read until you've made your own choice.
*************************************************
Noble Gawain replied that he would let her choose for herself.
Upon hearing this, she announced that she would be beautiful all the time, because he had respected her enough to let her be in charge of her own life.
What is the moral of this story?
The moral is: If a woman doesn't get her own way, things are going to get ugly.
kikai thought hard on 11:51 AM.
0 comments



Tuesday, August 5, 2008
boys be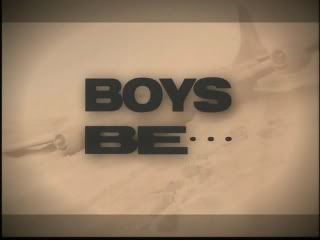 I have watched the complete episodes of boys be twice when it was still available at AXN (cable tv). I never got tired of watching it. I love the series so much.
Unfortunately, it was removed at crunchyroll.com but, it is available at anivide.com.
http://www.anivide.com/index.html?cid=417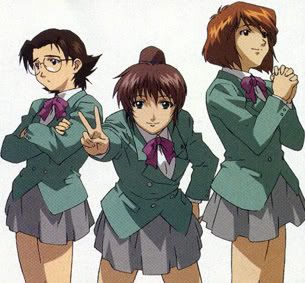 kikai thought hard on 4:36 PM.
0 comments




avatar: the last airbender minor secondary characters
NOTE: THESE ARE TAKEN FROM CARTOONWATHER.COM SITE. I ONLY REPOSTED IT FOR MY OWN COPY.

avatar: the last airbender minor secondary characters of book 1 water
http://www.cartoonwatcher.com/avatar-last-airbender/avatar-airbender-characters-minor1.php
avatar: the last airbender minor secondary characters of book 2 earth
http://www.cartoonwatcher.com/avatar-last-airbender/avatar-airbender-characters-minor2.php
avatar: the last airbender minor secondary characters of book 3 fire
http://www.cartoonwatcher.com/avatar-last-airbender/avatar-airbender-characters-minor3.php
kikai thought hard on 4:22 PM.
0 comments




avatar: the last airbender major secondary characters
NOTE: THESE ARE TAKEN FROM CARTOONWATHER.COM SITE. I ONLY REPOSTED IT FOR MY OWN COPY.

AVATAR: THE LAST AIRBENDER MAJOR SECONDARY CHARACTERS

Appa
Aang's flying bison who serves as the group's main form of transportation around the world. He was stuck in suspended animation with Aang for 100 years and shares a very strong bond with him. He possesses the ability to fly and can use his tail to create powerful gusts of air. The earliest known stage of Appa's life is when he was a young calf. This is the moment when he first encounters Aang. It appears Appa's mother was willingly directing her calves down to the young monks, with whom they will become companions for life. Not much is explained about the exact nature of the relationship between the Air Nomads and their flying bison. Aang came forward and offered an apple to Appa. Almost immediately, the two became friends and would be together for most of their lives up until the present day. The fact that their lives are so closely intertwined has resulted in a sharing of energy between the two, as revealed in "Appa's Lost Days".
Appa was stuck in suspended animation along with Aang for 100 years until their discovery by Katara and Sokka. Since then Appa has been the group's main form of transport in their quest to help Aang master all the elements, as well as occasionally assisting in battle, such as against the Shirsu, in "Bato of the Water Tribe". Appa was a consistent part of the group throughout the series until his capture by the Sandbenders.
Jet
A charismatic teen who holds a deep grudge against the Fire Nation. He was the leader of the Freedom Fighters, who spent their days antagonizing Fire Nation soldiers. Later, he decided to start a new life in Ba Sing Se. Jet uses Twin Tiger-Head Hook Swords as his weapon.
Jet was the teenage leader of a band of Earth Kingdom children called "The Freedom Fighters." The young vigilante held a deep-seated grudge against the Fire Nation for an attack headed by the Rough Rhinos that killed his parents when he was eight. He and his ragtag group spent their days antagonizing Fire Nation soldiers and emigrants on the outskirts of their occupied town, living in forest tree-houses. Jet is marked by his almost pathological hatred of the Fire Nation. To him, all citizens of the Fire Nation are guilty, regardless of whether they are involved with the war or not. In some ways he represents what could have happened to Katara and Sokka after the death of their mother; allowing their hatred to consume them.

Long Feng
The intelligent and cunning Grand Secretarian of Ba Sing Se, head of the Dai Li, and advisor to the Earth King. In reality, the Earth King is merely a figurehead of Ba Sing Se's government, so it is actually Long Feng who holds real power. As Grand Secretariat of Ba Sing Se and the head of the Dai Li, Long Feng is a very influential, charismatic, and power-hungry individual who has the tendency to pop up out of nowhere. He rose from humble origins as a son of a Merchant in the Middle Ring of Ba Sing Se, to become the most feared man in the city.
By appearance, his position grants him a special relationship with the Earth King, but in reality the Earth King is but a figurehead of Ba Sing Se's government, and Long Feng truly holds sway over its privatizing affairs. He utilizes the Dai Li to silence anyone who would disrupt the common peace, secretly imprisoning them under Lake Laogai and using hypnotic tactics to subdue them. This effectively keeps the citizens of Ba Sing Se in blissful ignorance and maintains the illusion that there is no war. He claims to have preserved the last utopian society left on the planet by covering up all knowledge of the war, when in fact, the totalitarian traits of Ba Sing Se's government are marks of dystopia.

Mai
Mai is a cold, calm, and reserved young woman, and a longtime friend of Azula and Ty Lee, with whom she attended the Royal Fire Academy for Girls. She is described by nick.com as a depressed-looking goth teen, seemingly bored with everything. She is an extremely skilled warrior in the art of Shuriken-jutsu, her primary weapon being small, fletched darts (called "stilettos" on nick.com) that are spring-loaded in holsters on her wrists and ankles. She also employs a wide variety of other throwing weapons with deadly accuracy and has proven herself capable of besting a powerful bender despite not being a Firebender herself.

Momo
Momo, a Winged Lemur discovered wandering about the ruined Southern Air Temple, was quickly named and claimed as a pet by Aang. Aang is very fond of the creature, because he represents the small hope that other fragments of Air Nomadic culture, even other Air Nomads, survive somewhere in the world. Momo is an intelligent creature, but is either incapable or selective of understanding human speech. He is also a glutton for any available fruit. Momo's behavior is more cat-like than that of real life lemurs. Momo's wings appear to retract within the fur of his arms. Momo appears to have four fingers and two additional ones within the wing membrane that can be seen when he has his wings extended.

Fire Lord Ozai
Fire Lord Ozai is the ruthless Firebender ruler of the Fire Nation (currently for six or seven years), younger brother to General Iroh, son to Fire Lord Azulon and Fire Lady Ilah, and father to Prince Zuko and Princess Azula. He is also the husband of Princess Ursa. The Fire Lord is leading his country in a century-long war against the other two nations of the world, the goal of which is to create a planet-wide empire. The war began when Ozai's grandfather Fire Lord Sozin utilized the Firebending-enhancing powers of a comet to launch his first strike, the genocide of the Air Nomads. Now, the war is in its final stages. By summer's end, Sozin's comet will return, giving the Fire Nation the power needed to finish the war and conquer all that oppose him.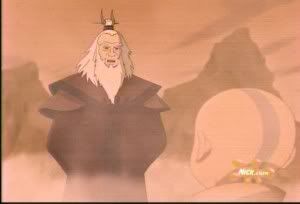 Avatar Roku
Avatar Roku was the previous Avatar incarnate, and is thus an aspect of Aang's self. Born into the Fire Nation in life, Roku is a benign force in spirit, serving as Aang's advisor and protector throughout the series. During the episode "Avatar Roku (Winter Solstice, Part 2)", Aang was able to communicate with Roku by visiting the Fire Temple that Roku called home 112 years ago. There Roku informed Aang of the impending return of Sozin's comet. He also described Fire Lord Ozai and the Fire Nation's ability to harness the comet's energy to finally win the war. Roku also manifested himself with Aang to defeat a group of Firebenders holding his friends hostage. He has guided Aang several times since, appearing to Jeong Jeong to persuade him to teach Aang Firebending, offering critical wisdom in the ways of the Spirit world during the great siege of the North Pole in order to defeat the invading Fire Navy and save the Moon Spirit, and most recently, revealing to Aang the nature of his Avatar State. It is the duty of the previous Avatar to tutor the next in his/her responsibilities.

Suki
Suki is the eldest of the young female village warriors of the Earth Kingdom's Kyoshi Island, in charge of training the younger warriors. She began her training when she was only 8 years old. Skilled with war fans as well as the katana, Suki is a tough fighter and retains feelings for Sokka.
She and her fellow warriors captured Aang and his friends, and then accepted them as guests when they learned Aang was the Avatar. When she defeated the young Sokka in a duel, he was humbled by her skill and turned to her for instruction. The two bonded over sparring matches, and, before parting, she kisses Sokka on the cheek. It is discovered in the episode, "Avatar Day," that she and the other warriors of Kyoshi have gone off to fight in the war against the Fire Nation.

Ty Lee
Ty Lee is a cheerful and somewhat ditzy young Fire Nation acrobat/gymnast, the daughter of a nobleman, who grew up at the Fire Nation royal court and attended the Royal Fire Academy for Girls with her friends, Azula and Mai. Ty Lee is a formidable hand-to-hand combatant, utilizing a martial art attacking pressure points on the human body. This was proven when she was easily able to take down an elite platoon of Earthbenders alone. By striking a bender's pressure points she is able to disrupt the victim's chi flow and temporarily remove their ability to bend. According to nick.com, she can tell people's mood by looking at their aura or feeling their chi.

Admiral Zhao
Admiral Zhao (formerly Captain, then a Commander) was a ruthless, driven leader in the Fire Navy, and a powerful Firebender. Arrogant and hungry for power and glory, he was Prince Zuko's rival in the Fire Nation's quest to capture Aang, the Avatar. He harbored intense feelings of anger towards Zuko, and it is clear when he is first introduced that they have some history, though it is never revealed. He is a recurring character throughout Book One to the point that Sokka can accurately describe Zhao's appearance, personality ("big sideburns and an even bigger temper"), and modes of operation to the warriors of the Northern Water Tribe.
kikai thought hard on 4:09 PM.
0 comments




avatar: the last airbender main characters
NOTE: THESE ARE TAKEN FROM CARTOONWATHER.COM SITE. I ONLY REPOSTED IT FOR MY OWN COPY.


Aang
Aang
The fun-loving, 12-year-old (plus 100 years spent in suspended animation) titular character of the series and the current incarnation of the Avatar, the spirit of the planet manifested in human form. As the Avatar, Aang must master all four elements to bring peace to the world. This burden was dropped on his shoulders early in life and eventually led to his being frozen in suspended animation for one hundred years until awakened by Katara and Sokka. Aang's shaved head is a symbol of his status as a monk of the Air Nomads and the blue, arrow-shaped tattoos mark him as an Airbending Master. He comes from the Southern Air Temple where his guardian was Monk Gyatso. All of his kind died after he ran away, having overheard that he would have to be separated from his guardian. However, after his new friends Katara and Sokka, members of the Southern Water Tribe, broke him out of a massive ball of ice, which he remained in for the 100 years he was in suspended animation, he quickly learns about the war going on between the Fire Nation and the other three nations.
When Aang was a child, he unknowingly revealed that he was the reincarnation of the Avatar when he chose four specific toys out of thousands. These four toys--a string-powered propeller (Air), a clay turtle flute (Water), a wooden Hog-Monkey (Earth) and a wooden hand drum (Fire)--were the same ones that past Avatars had chosen for generations when they were children. This is the same procedure a child must go through in order to be recognized as the reincarnation of a Tulku Lama in Tibetan Buddhism.
Raised by Airbender monks, Aang grew up in the idyllic surroundings of the Southern Air Temple. Aang was a carefree young boy, given to frequent travel, play, and possessing an almost effortless mastery over his native element. His world drastically changed when the monks revealed that he was the Avatar, destined to master all four elements and bring peace to the world.
Katara
The 14-year-old, sole remaining Waterbender of the Southern Water Tribe who, along with her brother Sokka, discovers Aang. She and Sokka accompany him on his quest to defeat the Fire Lord and bring peace to the war-torn nations. She is a very gifted Waterbender who, by season two, achieves her dream of becoming a master Waterbender. Katara grew up as the mature, motherly figure of her family and tribe. When Katara was eight years old, her mother was killed in a Fire Nation raid. Because of this, Katara adopted the responsibilities left by her deceased mother. Though her interests lie in developing her waterbending skills, she resigned herself to cooking and cleaning duties while her brother, Sokka, trained to become a warrior.
At the age of twelve, Katara saw the departure of her father, Hakoda, and the other tribesmen to the Earth Kingdom to participate in the war effort against the Fire Nation. This left her, alongside her brother and grandmother, Kanna ("Gran Gran"), to look after the tribe. In "The Serpent's Pass," a refugee goes into labor and Katara delivers the baby, claiming she did it lots of times, proving how much responsibility she had in her former home. Not only does she have experience delivering human babies, Katara claims to have delivered baby seals as well.
Sokka
A 15-year-old warrior of the Southern Water Tribe who, with his sister Katara, accompanies Aang on his quest to defeat the Fire Lord. Unlike his three human companions, Sokka cannot bend an element. He constantly struggles to deal with his lack of mystical power in a world filled by Benders. Sokka grew up in his village as an aspiring warrior-in-training of the Southern Water Tribe. Forced to mature quickly when his mother was killed in a Fire Nation raid, he cultivated his warrior skills with a militant zeal, while his sister Katara did chores and practiced Waterbending. When he was thirteen, his father and the other village men left to fight alongside the Earth Kingdom in the war against the Fire Nation, leaving him and his sister to look after their tribe with their grandmother, Gran Gran. Apparently the oldest male left at the South Pole, by the time he was fifteen he seems to have developed a semi-leadership role (or at least assumed one for himself), trying to train children to be a new generation of defenders.

Toph
A 12-year-old, blind Earthbender who leaves her wealthy lifestyle and home to join Aang on his quest in season two. Her parents are incredibly overprotective, leading her to rebel and fight in underground tournaments. Her popularity as "The Blind Bandit" attracts a hopeful Aang who, at that time, was looking for an Earthbender to teach him. Though blind, Toph has been shown to be a very exceptional Earthbender, possessing abilities unique only to her, such as bending metal. Toph is the one and only child of the wealthy Bei Fong family, who reside in the Earth Kingdom town of Gaoling and whose symbol is a flying boar. Toph's parents are very protective of her, viewing her blindness as a disability in every sense of the word. They assume that she is weak and vulnerable to everything around her. To avoid risk and danger, they kept her at the beginner level of earthbending for over six years, had guards keep close watch on her at all times, and kept the knowledge of her existence from the public.

Zuko
The exiled 16-year-old prince of the Fire Nation who is obsessed with capturing the Avatar in his quest to restore his honor and to redeem himself in the eyes of his father, Fire Lord Ozai. After being branded a traitor at the beginning of Book Two, he begins to change from a spoiled prince to an outcast who begins to pity and bond with the same people his nation terrorized. When Zuko was about eleven years old, his cousin, Lu Ten, died while away at war. Soon after, General Iroh, devastated by the loss of his only child, abandoned his two-year siege of the Earth Kingdom Capital City, Ba Sing Se. During an audience with Fire Lord Azulon, Ozai shows off Azula's prodigious Firebending skill and her knowledge of military strategy, both of which outstrip Zuko's. Azulon is unimpressed by all of these exercises and demands that Ursa and her children leave and Ozai be frank about his reasons for wanting the audience. Azula and Zuko eavesdrop on Ozai and Azulon's conversation as Ozai voices his desire to be made heir in place of Iroh, justifying this course of action by pointing out that not only has Iroh's overwhelming grief and subsequent erratic behavior made the date of his return from war uncertain, but that Iroh no longer has any heirs to carry on his line. Azulon, however, is outraged and he declares angrily that Iroh has suffered enough, but Ozai's suffering has only just begun.

Azula
The 14-year-old princess of the Fire Nation, Zuko's younger sister, Iroh's niece, and Fire Lord Ozai's favorite child. Azula has been especially cruel all her life. Her mind is set on war and power; she manipulates and even tortures others, including her brother.Azula was born to Prince Ozai and Princess Ursa about two years after her brother, Zuko. She was first seen in the audience at Zuko's ill-fated Agni Kai. She is named for her grandfather, Ozai's father, Fire Lord Azulon. Azula grew up in the riches, splendor, and privileges of being royalty in the Fire Nation. Her sharp wits and the fact that she is a Firebending prodigy gained great attention and acclaim, and quickly made her Ozai's favorite child. Her father began raising her as his true heir early on, taking her into his confidence and grooming her in politics, while mostly ignoring Zuko. From the quality of her ship and soldiers, her favored status was readily apparent.
Even when she was only nine years old, Azula displayed her natural talents, along with her tendency for malice and perfection. When Ty Lee succeeded in performing a cartwheel after Azula had fallen over attempting to do her own, Azula replied by shoving her friend to the ground and laughing gleefully. When she saw the nine-year-old Mai attempting to hide her crush on Azula's brother, Azula used her acting and cunning to convince her mother to make Zuko play with them. "Playing" was quickly defined as forcing Zuko to tackle Mai into a fountain while trying to save her from a flaming apple on her head.

Iroh
A retired Fire Nation general and Prince Zuko's uncle, who is also branded a traitor in Book Two. Iroh is the older brother of Fire Lord Ozai and was the original heir to the throne of the Fire Nation. Iroh is an immensely powerful Firebender of the highest order who accompanies his nephew in his quest to capture the Avatar. He looks upon Zuko as a son more than as a nephew, especially after the loss of his only son, Lu Ten. Iroh was the firstborn son of Fire Lord Azulon and Fire Lady Ilah. Iroh was destined to succeed Azulon as Fire Lord of the Fire Nation, but because of the mysterious events surrounding Azulon's death, and Iroh's abandonment of the siege on Ba Sing Se to grieve for his son, Lu Ten, Iroh's younger brother, Ozai, succeeded their father to the throne.
kikai thought hard on 3:23 PM.
0 comments




avatar: the last airbender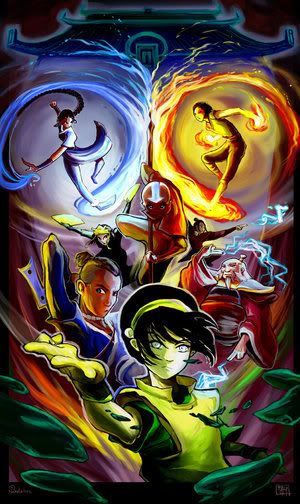 I have just finished watching Avatar: The Last Airbender.
I first saw this show at Nickelodeon (cable TV), i fell in love with the show, unfortunately I cannot catch every episode at Nick cause the time slot is conflicted with my class schedule. And they haven't finished showing Book 3 yet. So I finished watching book 1 - the water tribe, book 2 - the earth kingdom and book 3 - the fire nation at the following sites in the internet:
http://watchingavatar.blogspot.com/
(this site is incomplete)
http://www.justdubs.net/
(series completed)
Avatar: The Last Airbender consists 3 books. The first book starts when Katara and Sokka, from the Southern Water Tribe discovered a boy frozen inside an iceberg, whom is known to be Aang: the Avatar. Together, the ventured in finding what Aang missed from the last 100 years of frozen solid. The three of them ventured out, found more friends and together, they helped Aang learn the 4 bending styles: Air bending, Water bending, rock bending and Fire bending before the day of the comet arrives and stop Fire Lord Ozai conquering the world.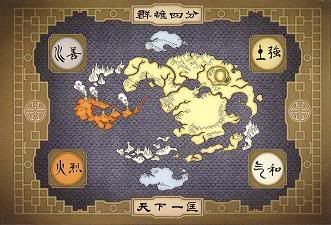 Complete synopsis:
A century prior to the series' opening, Aang, a 12-year-old Airbender of the Air Nomad's Southern Air Temple, learned from his monk instructors that he was the Avatar. Usually, the Avatar is told of his true identity only after turning sixteen; however, the head monks feared that a war between the four nations was on the horizon, and that the Avatar would soon be needed to help maintain balance. Shortly thereafter, it was decided that Aang would be separated from his guardian, Monk Gyatso, and sent to the Eastern Air Temple to finish his training.
Confused, frightened, and overwhelmed by all that was happening and the incredible burden of responsibility placed upon him, Aang fled from his home on his Flying Bison Appa. While over the frigid southern ocean, a sudden storm caused Appa to plunge deep into the sea. Unknowingly entering the Avatar State, Aang used Airbending and Waterbending to put himself and Appa into an air bubble. The air bubble quickly froze into a sphere of ice, putting them both into a state of suspended animation.
When the series opens one hundred years later, the Fire Nation is on the brink of victory in its imperialist war. The Water Tribes are in crisis — the Southern Water Tribe's warriors have gone off to war, leaving their home defenseless, and the Northern Water Tribe, though largely intact, is continually on the defensive. The vast Earth Kingdom is now the only true barrier to the Fire Nation's domination, but as the Fire Nation continues to encroach on its borders and conquer its territories, hopes for victory grow bleaker with each passing year.
In the present day, two teenage siblings from the Southern Water Tribe — Katara, a Waterbender, and her brother Sokka — discover and free Aang from his iceberg. Aang soon finds out that in his absence, the war that the monks feared had started. The very year he vanished, the ruthless Fire Lord Sozin took advantage of both the Avatar's absence and the Firebending-enhancing powers of a powerful burning comet to launch a war on the three other nations. To Aang's shock and disbelief, the Fire Nation's opening gambit had been a genocidal assault on the Air Nomads. The Air Temples were stormed and the Airbenders slaughtered in an effort to break the Avatar Cycle, leaving him as the last known Airbender in existence.
As the Avatar, it is Aang's duty to restore harmony and peace to the four nations. Along with his newly discovered friends Katara and Sokka, his Flying Bison Appa and his Winged Lemur Momo, and later the blind Earthbender Toph, Aang travels the world to master all four elements, while evading capture by Fire Nation's banished Prince Zuko and later the ruthless Princess Azula.
Although it takes years of discipline and training to master any one element, Aang must master them all and defeat Fire Lord Ozai by summer's end, when the return of Sozin's Comet will grant the Firebenders the power to finish the war. If these events come to pass, not even the Avatar will be able to restore balance to the world.
These are the episode titles: (taken from justdubs.net

Book 1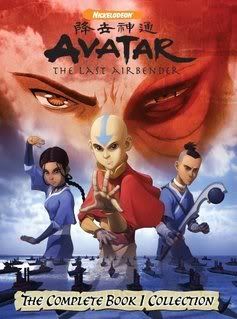 Episode 1... The Boy in the Iceberg
Episode 2... The Avatar Returns
Episode 3... The Southern Air Temple
Episode 4... The Warriors of Kyoshi
Episode 5... The King of Omashu
Episode 6... Imprisoned
Episode 7... The Spirit World (Winter Solstice, Part 1)
Episode 8... Avatar Roku (Winter Solstice, Part 2)
Episode 9... The Waterbending Scroll
Episode 10... Jet
Episode 11... The Great Divide
Episode 12... The Storm
Episode 13... The Blue Spirit
Episode 14... The Fortuneteller
Episode 15... Bato of the Water Tribe
Episode 16... The Deserter
Episode 17... The Northern Air Temple
Episode 18... The Waterbending Master
Episode 19... The Siege of the North (Part 1)
Episode 20... The Siege of the North (Part 2)
Book 2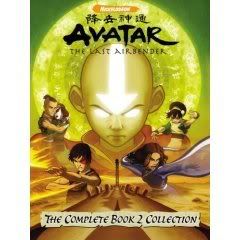 Episode 21... The Avatar State
Episode 22... The Cave of Two Lovers
Episode 23... Return to Omashu
Episode 24... The Swamp
Episode 25... Avatar Day
Episode 26... The Blind Bandit
Episode 27... Zuko Alone
Episode 28... The Chase
Episode 29... Bitter Work
Episode 30... The Library
Episode 31... The Desert
Episode 32... The Serpent's Pass
Episode 33... The Drill
Episode 34... City of Walls and Secrets
Episode 35... The Tales of Ba Sing Se
Episode 36... Appa's Lost Days
Episode 37... Lake Laogai
Episode 38... The Earth King
Episode 39... The Guru
Episode 40... The Crossroads of Destiny
Book 3
Episode 41... The Awakening
Episode 42... The Headband
Episode 43... The Painted Lady
Episode 44... Sokka's Master
Episode 45... The Beach
Episode 46... The Avatar and the Firelord
Episode 47... The Runaway
Episode 48... The Puppetmaster
Episode 49... Nightmares and Daydreams
Episode 50... Day of the Black Sun Part 1: The Invasion
Episode 51... Day of the Black Sun Part 2: The Eclipse
Episode 52... The Western Air Temple
Episode 53... The Firebending Masters
Episode 54... The Boiling Rock (1)
Episode 55... The Boiling Rock (2)
Episode 56... The Southern Raiders
Episode 57... The Ember Island Players
Episode 58... Sozin's Comet Part 1: The Phoenix King
Episode 59... Sozin's Comet Part 2: The Old Masters
Episode 60... Sozin's Comet Part 3: Into the Inferno
Episode 61... Sozin's Comet Part 4: Avatar Aang
kikai thought hard on 2:43 PM.
0 comments



Sunday, August 3, 2008
imperfect birthday
aug. 02, 2008
A month before.. i am really excited on john's birthday.. my mind was stressed out on planning the perfect birthday. i dont want to happen what happened last year.
last year, on his birthday, there were lots of drinks, as usual, and we end up fighting due to what they call "spirito sa bino".
i dont want that to happen again.
aside from thinking of the perfect gift, i want to give him a bracelet but he didn't want that so i cooked him bake spaghetti instead, i also conditioned myself to drink so that i won't be easily drunk. And indeed, i didn't got myself drunk. But sad to say, we still had a petty fight.
I thought i didnt made any flaws, but why did we end up that way? that means i must have done something wrong. :c
I failed to give him the perfect birthday. Was my preparations not enough?
It will all go down to history that i am the girl who ruins his every birthday.
I am so sorry bhe.
What's wrong with me?
that whatever preparation i did, this was the outcome.
for a month i prepared for this day.. but why did i end up crying??
addendum:
aug. 8, 2009
duty ako.. aug 7 nyt sugat sana sa bday nya duty ako so i wasnt able to come sa bday celeb at jickongs well sabi nya boys night out man din un..
then on aug. 8 2009 afte my 3-11 shift punta sa haus nila.. drunk na sya but he went home to be with me then shoting at cogot.. peacefull and kami kami lng tlga na bday ;-) altest i was able to spent time with him kahit mejo late nah :-)
kikai thought hard on 4:41 PM.
0 comments