Thursday, July 31, 2008
What Goes Around Comes Around
He almost didn't see the old lady, stranded on the side of the road, but even in the dim light of day, he could see she needed help. So he pulled up in front of her Mercedes and got out. His Pontiac was still sputtering when he approached her.
Even with the smile on his face, she was worried. No one had stopped to help for the last hour or so... was he going to hurt her? He didn't look safe; he looked poor and hungry.
He could see that she was frightened, standing out there in the cold. He knew how she felt. It was that chill which only fear can put in you.
He said, "I'm here to help you, ma'am. Why don't you wait in the car where it's warm? By the way, my name is Bryan Anderson."
Well, all she had was a flat tire, but for an old lady, that was bad enough. Bryan crawled under the car looking for a place to put the jack, skinning his knuckles a time or two. Soon he was able to change the tire. But he had to get dirty and his hands hurt.
As he was tightening up the lug nuts, she rolled down the window and began to talk to him. She told him that she was from St. Louis and was only just passing through. She couldn't thank him enough for coming to her aid.
Bryan just smiled as he closed her trunk. The lady asked how much she owed him. Any amount would have been all right with her. She already imagined all the awful things that could have happened had he not stopped. Bryan never thought twice about being paid. This was not a job to him. This was helping someone in need, and God knows there were plenty who had given him a hand in the past. He had lived his whole life that way, and it never occurred to him to act any other way.
He told her that if she really wanted to pay him back, the next time she saw someone who needed help, she could give that person the assistance they needed, and Bryan added, "And think of me."
He waited until she started her car and drove off. It had been a cold and depressing day, but he felt good as he headed for home disappearing into the twilight.
A few miles down the road the lady saw a small cafe. She went in to grab a bite to eat, and take the chill off before she made the last leg of her trip home. It was a dingy looking restaurant. Outside were two old gas pumps. The whole scene was unfamiliar to her. The waitress came over and brought a clean towel to wipe her wet hair. She had a sweet smile, one that even being on her feet for the whole day couldn't erase.
The lady noticed the waitress was nearly eight months pregnant, but she never let the strain and aches change her attitude. The old lady wondered how someone who had so little could be so giving to a stranger. Then she remembered Bryan.
After the lady finished her meal, she paid with a hundred dollar bill. The waitress quickly went to get change for her hundred dollar bill, but the old lady had slipped right out the door. She was gone by the time the waitress came back. The waitress wondered where the lady could be. Then she noticed something written on the napkin. There were tears in her eyes when she read what the lady wrote: "You don't owe me anything. I have been there too. Somebody once helped me out, the way I'm helping you. If you really want to pay me back, here is what you do:
Do not let this chain of love end with you." Under the napkin were four more $100 bills.
Well, there were tables to clear, sugar bowls to fill, and people to serve, but the waitress made it through another day. That night when she got home from work and climbed into bed, she was thinking about the money and what the lady had written. How could the lady have known how much she and her husband needed it? With the baby due next month, it was going to be hard...
She knew how worried her husband was, and as he lay sleeping next to her, she gave him a soft kiss and whispered soft and low, "Everything's gonna be all right. I love you, Bryan Anderson."
kikai thought hard on 12:50 AM.
0 comments



Thursday, July 24, 2008
iphone 3G
"apple's iphone 3G features and price"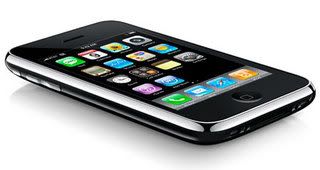 i wasn't really interested on the 1st iphone cause it was very expensive here in the philippines. For several months now, I have been eyeing to buy an ipod touch until I heard my younger brother talking about the new iphone 3G that will have its price just the same as a brand new psp. That's only around the same price as the ipod touch but with ipone i could get the combination of a phone + ipod + internet access.
I fell inlove with it more when i learned its features:
♥ available in 8GB (black) and 16GB (black or white) models.
♥ With fast 3G wireless technology, GPS, support for Microsoft Exchange ActiveSync, and the new App Store, iPhone 3G puts even more amazing features in your hands. And just like the original iPhone, it combines three products in one —a revolutionary phone, a widescreen iPod, and a breakthrough Internet device.
♥ 3G gives you fast access to the Internet and email over your cellular network. And 3G makes it easier to multitask: When connected via 3G, you can surf the web even while you're on a call.
PHONE + IPOD + INTERNET + more
♥ iPhone redefines what you can do on a mobile phone. Tap a number to make a call. Listen to voicemail in any order with Visual Voicemail.
♥ iPhone is an equally brilliant iPod. Enjoy music, videos, and more on the 3.5-inch color display and browse by album artwork with Cover Flow.
♥ Internet in Your Pocket.. features rich HTML email, Maps with GPS, and Safari — the most advanced web browser ever on a portable device.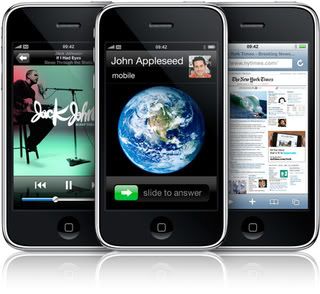 What's included in the box?
* iPhone 3G
* Stereo headset with mic
* USB power adapter
* Dock Connector to USB cable
* Documentation
* Cleaning/polishing cloth
* SIM eject tool
Specifications:
Screen size
3.5 inches (diagonal)
Screen resolution
480 x 320 pixels (163 ppi)
Input method
Multi-Touch
Storage
8GB and 16GB1
Cellular
UMTS/HSDPA (850, 1900, 2100 MHz)
GSM/EDGE (850, 900, 1800, 1900 MHz)
Wireless data
Wi-Fi (802.11b/g)
UMTS/HSDPA (850, 1900, 2100 MHz)
EDGE (850, 900, 1800, 1900 MHz)
Bluetooth 2.0 + EDR
GPS
Assisted-GPS
Camera
2.0 megapixels
Battery2
Talk time: Up to 5 hours on 3G; up to 10 hours on 2G
Standby time: Up to 300 hours
Internet use: Up to 5 hours on 3G; up to 6 hours on Wi-Fi
Video playback: Up to 7 hours
Audio playback: Up to 24 hours
Dimensions
4.5 by 2.4 by 0.48 inches
(115.5 by 62.1 by 12.3 mm)
Weight3
4.7 ounces (133 grams)
all these for only $199/$299 for 8GB/16GB, respectively.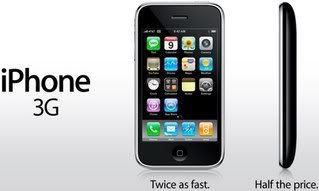 I then, immediately emailed my bro in UK to buy me since its still not available in the Philippines but already available in UK last July 11, 2008.
But, with further reading, i read that the $199/$299 price is for AT&T subscribers and the unsubsidized price abroad is 499/€569 ($773/$881) for the 8GB/16GB models.
So, it will still be expensive in Philippine Peso.
So much for my excitement. :c It would still be expensive after all :c
I still don't know the prices here in the Philippines though, I am expecting it'll still be expensive but I hope it'll be as what they say that they would make iphone 3G cheaper (with the same price as sony's PSP) ooohhh **cross my fingers**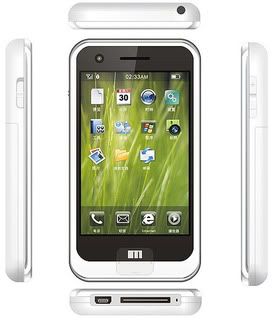 credits to: apple.com
kikai thought hard on 1:22 AM.
2 comments



Thursday, July 17, 2008
friends forever
i have been through a lot today. I'm having gas pains when i woke up this morning, plus I'm having terminal dysuria. I wasn't in the mood to attend my review sessions this morning but I did. Good thing i did not absent cause i got good grades. But all through out the class i was having urinary pains so right after, I went directly to the hospital and went for a urinalysis. At the end of the day I found out I have: bacteria = TMTC. It was the first time I heard it. I was expecting: bacteria = ++++, but no, i got TMTC, stands for too many too count. For short I have a UTI.
I've been drinking liters of water but its still painful everytime I pee and after.
Its almost midnight and my eyes are so tired but im not sleepy at all. I dont wanna go to sleep and be bothered by things that would make me cry.
See, i have a weak defense. I get intimidated easily and I cry for no reason at all. Im paranoid and I think people I care for doesn't care about me at all.
I was browsing through the net earlier this night to find out these friends of mine somewhat forgotten me as their friend. Well, that was what I thought and im still thinking about it. I believe I had established a special bond with them, but I dont think they had considered me to be part of them.
If youre reading this now, it would all be confusing cause I refuse to share more specific details about why I felt this way.
Well, I guess if i feel that way with them maybe indeed they are doing something to make me feel this way and not merely me being paranoid.
......
pondering more about this matter... if they are truly my friend, they would still make me feel that im part of them even if i cant hang out with them anymore.
and i just realized while i am typing this blog directly out of my mind that FRIENDSHIP is a relationship that shoul be handled with care as much as it takes to keep a boyfriend/girlfriend relationship stronger.
and i just thought, the friendship i had with those so-called friends of mine is not worth taking extra care for.
after all, i have better and sincere friends worth keeping.
and here are them: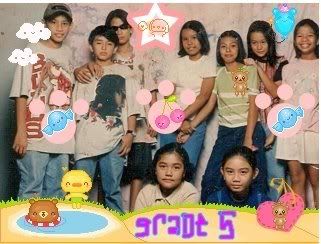 back in grade five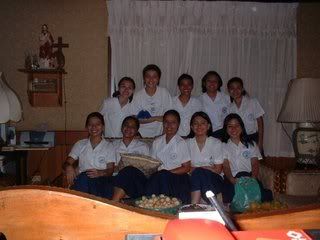 some time in highschool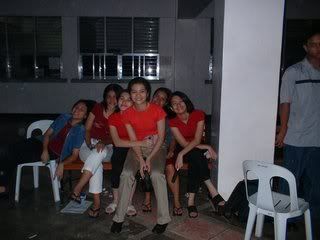 on junior high i think


senior high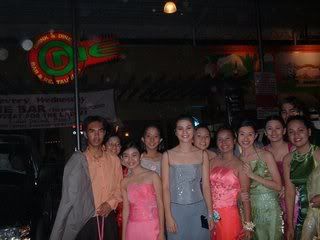 js prom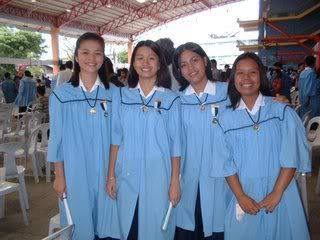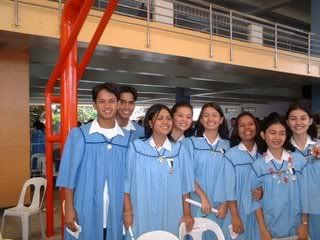 high school graduation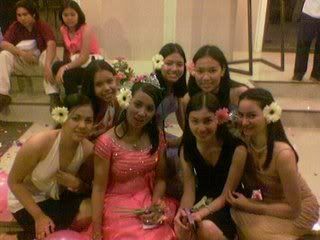 second year college, on aissa's debut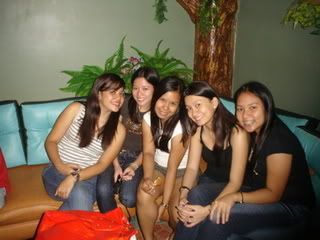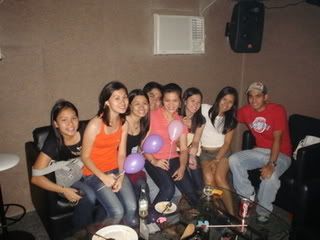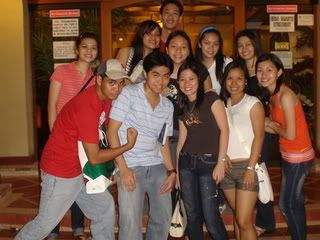 august 2007 triple birthday party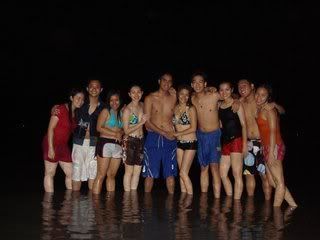 summer 2008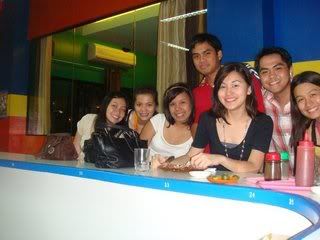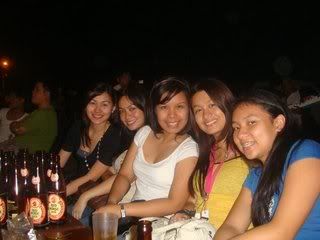 present - july 05, 2008


with my very special guy friend and my best friend since kinder

kikai thought hard on 12:02 AM.
0 comments



Tuesday, July 15, 2008
The 4 Seasons
DO NOT JUDGE A PERSON IN ONE MOMENT IN TIME !
The following pics are of the same place but taken under diffrent seasons!!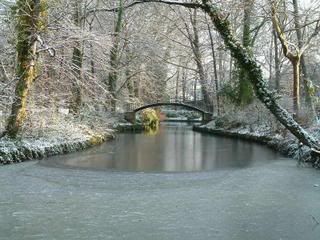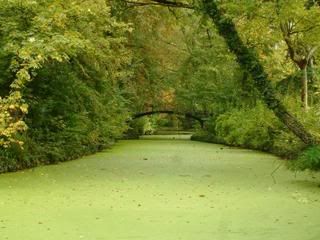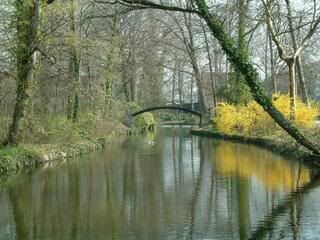 LESSONS ON LIFE



There was a man who had four sons. He wanted his sons to learn not to judge
things too quickly. So he sent them each on a quest, in turn, to go and look
at a pear tree that was a great distance away.

The first son went in the winter, the second in the spring, the third in
summer, and the youngest son in the fall.

When they had all gone and come back, he called them together to describe
what they had seen.

The first son said that the tree was ugly, bent, and twisted. The second son
said no it was covered with green buds and full of promise.

The third son disagreed; he said it was laden with blossoms that smelled so
sweet and looked so beautiful, it was the most graceful thing he had ever seen.

The last son disagreed with all of them; he said it was ripe and drooping
with fruit, full of life and fulfillment.

The man then explained to his sons that they were all right, because they
had each seen but only one season in the tree's life.

He told them that you cannot judge a tree, or a person, by only one season,
and that the essence of who they are and the pleasure, joy, and love that come
from that life can only be measured at the end, when all the seasons are up.

If you give up when it's winter, you will miss the promise of your spring,
the beauty of your summer, fulfillment of your fall.

Don't let the pain of one season destroy the joy of all the rest.
Don't judge life by one difficult season.
Persevere through the difficult patches
and better times are sure to come some time or later

To everything there is a season, a time for every purpose under heaven:
A time to weep, a time to laugh, a time to mourn, and a time to dance.


kikai thought hard on 2:08 AM.
0 comments




IELTS exams moved
"ILETS exam on September 06 moved to August 21, 2008"
Before starting my review on IELTS, i decided first when to take my IELTS exam in order for me to gauge when i will start my review. I plan to take the exam with British Council and I chose the date September 06, 2008. So i started my review last July 07, 2008. About 2 months of English proficiency review, I think that will be enough.
By the way, I am from Davao City, Philippines so I plan to take my exams in Davao City. And September 06, 2008 is the next scheduled date.
Yesterday, My reviewer told me that British council sent them an email telling them that the September 06, 2006 review will be moved to August 21, 2008. I was serverly disappointed on the news. August 21 will be too early for me. For 6 days of review that I have attended, my scores are still not stable. I am aiming to get a score of 8 for each review. My target country is UK and they need flat 7 scores. But, to play it safe I need to get a score around 7-9 during the review in all 4-tests (listening, reading, writing and speaking).
Although, most of my scores usually ranges from 7-8, I don't think Ill still be prepared by August 21.
I searched for the next British Council examination that will be held in Davao City and It will be on November 08, 2008. Now that is far too long and I cant wait for that.
My other alternative is on August 30, 2008 with IDP Australia. I am still thinking about it though. But, I would really be comfortable if I'll be taking the exams this September. I still dont know the exam dates under IDP Australia though.
Anyway, on mid August, I will just undergo final assessment with my reviewer to determine if I will be ready for the August examinations.
kikai thought hard on 1:34 AM.
0 comments




Ikaw ang Nagbago, Hindi ang Mundo
A Filipino journal about change.
author unknown.
Tumatanda ka na, tol.
Nasa Friday Magic Madness na yung mga paborito mong kanta. Nakaka-relate ka na sa Classic MTV.
Lesbiana na yung kinaaaliwan mong child star dati.
Nanay na lagi ang role ng crush na crush mong matinee idol noon.
Dati, pag may panot, sisigaw ka agad ng "PENDONG!". Ngayon, pag may sumisigaw nun, ikaw na yung napapraning.
Parangbotika na ang cabinet mo. May multivitamins, vitamin E, vitamin C, royal jelly, tsaka ginko biloba.
Dati, laging may inuman. Sa inuman, may lechon, sisig, kaldereta, inihaw na liempo, pusit, at kung anu-ano pa.
Ngayon, nagkukumpulan na lang kayo ng mga kasama mo sa Starbucks at oorder ng tea.
Wala na ang mga kaibigan mo noon.
Ang dating masasayang tawanan ng barkada sa canteen, napalitan na ng walang katapusang pagrereklamo tungkol sa kumpanya ninyo.
Wala na ang best friend mo na lagi mong pinupuntahan kapag may problema ka.
Mahirap nang makahanap ng totoong kaibigan. Hindi mo kayang pagkatiwalaan ang kasama mo araw-araw sa opisina.
Kung sabagay, nagkakilala lang kayo dahil gusto ninyong kumita ng pera
at umakyat sa tinatawag nilang "corporate ladder".
Anumang pagkakaibigang umusbong galing sa pera at ambisyon ay hindi talaga totoong pagkakaibigan.
Pera din at ambisyon ang sisira sa inyong dalawa.
Pera. Pera na ang nagpapatakbo ng buhay mo.
Alipin ka na ng Meralco, PLDT, SkyCable, Globe,Smart, at Sun.
Alipin ka ng Midnight Madness.
Alipin ka ng tollgate sa expressway.
Alipin ka ng credit card mo.
Alipin ka ng ATM.
Alipin ka ng BIR.
Dati-rati masaya ka na sa isang platong instantpancit canton.
Ngayon, dapatmay kasamang italian chicken ang fettucine alfredomo.
Masaya ka na noon pagnakakapag-ober-da-bakod kayo para makapagswimming. Ngayon, ayaw mong lumangoy kung hindi Boracay o Puerto Galera ang lugar.
Dati, sulit na sulit na sa yo ang gin pomelo.
Ngayon, pagkatapos ng ilang bote ng red wine, maghahanap ka ng San Mig Light o Vodka Cruiser.
Wala ka nang magawa. Sumasabay ang lifestyle mo sa income mo.
Nagtataka ka kung bakit hindi ka pa rin nakakaipon kahit tumataas
ang sweldo mo.
Yung mga bagay na gusto mong bilhin dati na sinasabi mong hindi mo kailangan, abot-kamay mo na.
Pero kahit nasa iyo na ang mga gusto mong bilhin, hindi ka pa rin makuntento.
Saan ka ba papunta?
Tol, gumising ka. Hindi ka nabuhay sa mundong ito para maging isa lang sa mga baterya ng mga machines sa Matrix.
Hanapin mo ang dahilan kung bakit nilagay ka rito.
Kung ang buhay mo ngayon ay uulit-ulit lang hanggang maging singkwenta anyos ka na, magsisisi ka.
Lumingon ka kung paano ka nagsimula, isipin ang mga tao at mga bagay na nagpasaya sa yo. Balikan mo sila.
"Ikaw ang nagbago, hindi ang mundo"
image by: mikeletron2
kikai thought hard on 1:01 AM.
0 comments



Saturday, July 12, 2008
Jealousy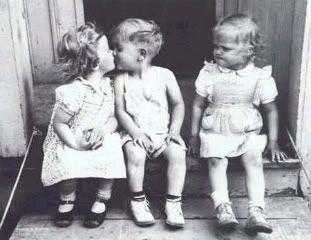 Nothing can ruin a relationship or marriage faster than jealously. Jealousy creates anxiety, anger, loneliness, hate, fear. No one thinks clearly when jealous.
Having a relationship with a jealous person is tough. The jealous person acts untrusting or unworthy. Jealousy makes the person unattractive, even repulsive.
No one wants a jealous mate and no one likes being jealous. So what causes jealousy?
"Jealousy is the largest factor in breaking up marriages. Jealousy comes about because of the insecurity of the jealous person and the jealousy may or may not have foundation. This person is afraid of hidden communication lines and will do anything to try to uncover them." — L. Ron Hubbard
When you are jealous, a line of communication is going on with your spouse or lover that is hidden from you. The mystery causes the pain. If you witnessed your spouse's communication line, so it was not hidden from you, you would not feel jealous.
Hidden communication lines or mysteries make you think of questions. "Will she find someone she likes better than me?" "Is he having an affair?" "Is she going to leave me?" "Does he think I'm unattractive?"
When you are jealous, the mystery makes you assume the worst. "Maybe he'll fall in love with his cute receptionist and leave me." "She's going to lunch with her old boyfriend because she's still attracted to him." "He'll come home and tell me he wants a divorce."
So how do you handle your feelings of jealousy? How do you deal with a spouse or boyfriend/girlfriend who is jealous?
Solutions
"Communication is the root of marital success from which a strong union can grow, and non-communication is the rock on which the ship will bash out her keel*." — L. Ron Hubbard (*Keel: The main structural part of a ship that goes from bow to stern—front to back.)
If you are jealous, you need to communicate. You need to stop assuming the worst and ask questions. Communicate your feelings so you can work out solutions.
Bob says to his wife, "I don't want to feel this jealously. I want to get rid of it by asking you a question, okay? Good. So are you attracted to Joe?"
His wife says, "Heavens no! Joe just wanted some help with his son. I love YOU like crazy!"
Bang! The hidden communication is revealed. The mystery is resolved. Bob feels much better.
If Bob doesn't communicate, his wife's communication with Joe makes Bob jealous, afraid and angry. Their marriage suffers.
If your mate is jealous, make sure you have no hidden lines of communication. "Would you like to read this letter from Jill?" "Can you meet with Joe to help with his son?"
Use communication to resolve the problem. For example, you notice Marcia is acting upset and not talking. You ask yourself, "What communication line might be hidden from Marcia?" You realize she's been acting annoyed ever since you started working for an attractive female boss.
"Marcia, have I told you about my new boss?" Marcia jumps up and now wants to talk. You communicate the facts and remove the mystery. Marcia is cheerful and wants to go to a movie.
As well as using communication to resolve mysteries, communicate your feelings for your spouse or boyfriend/girlfriend. Tell him or her how you feel. Express your love. Show your affection.
Resolve the mysteries of the past. Discuss your feelings in the present. Make plans for the future. Because of communication, your relationship will be a big success.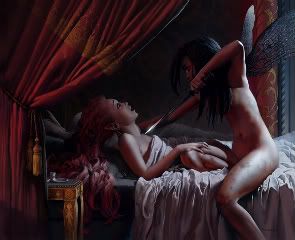 credits to:
http://www.androidblues.com/
http://fleurific12.multiply.com/
kikai thought hard on 9:07 PM.
0 comments




Philippines: Workers of the World
Philippines: Workers for the World
By George Wehrfritz and Marites Vitug
Newsweek International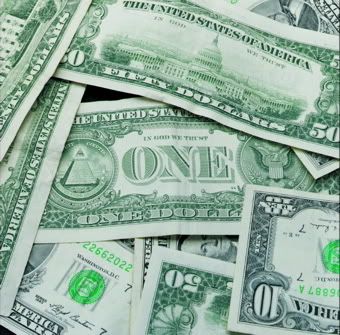 Oct. 4 issue - Galicano Solares lives beneath a highway overpass in a dank Manila slum. His on-again, off-again construction job pays $4 a day, considerably more than he earned in the gold mines of Bicol before he moved to the city in the late 1980s. Yet he can't afford to educate his three children-now under the care of relatives in the countryside-let alone build the middle-class future of their dreams. But the 37-year-old with a stubbly chin and sweat stains on his T shirt has one advantage over others in the squatter settlement: his wife is a domestic helper in Saudi Arabia. "If there's an emergency, we call her," he says, "like when one of our children had a fever recently and we needed money for medicine."
That story of economic struggle, multiplied thousands of times over, is the story of the Philippines. Despite the wave of industrial development that has swept much of East Asia in recent decades, the country of 80 million remains extremely poor, mismanaged and still predominantly agrarian. But the Philippines does play a visible role in the global economy, thanks largely to a single export commodity-its people. According to the government, 1 million Filipinos will go abroad as contract workers this year, the biggest exodus ever. "The Philippines has already surpassed Mexico as the largest source of migrant labor in the world," says Manolo I. Abella, a migration specialist at the International Labour Office in Geneva. In all, about 8 million Filipinos-an astounding one tenth of the country's citizens-currently work overseas to support families back home. They remit more than $7 billion annually, according to the government, but that's only official transfers. A recent Asian Development Bank report put the real figure in the $14 billion to $21 billion range-a sum that dwarfs both foreign direct investment and aid flowing into the country, and amounts to 32 percent of GNP.
In the past, the Philippines was shamed by its inability to create enough good jobs to keep its people at home. But hard economic reality-a 14 percent unemployment rate and one of the highest poverty indexes in the world (nearly half the population subsists on less than $2 a day)-has shifted the sentiment. Today, in a move that countries like Indonesia and Bangladesh are likely to emulate, the government takes the position that, like it or not, the overseas workers constitute the nation's biggest comparative advantage in an increasingly borderless world. And so Manila makes it easy for its citizens to emigrate, and works hard, through its embassies, to see that their rights as foreign workers are protected. When extremists took a Filipino truck-driver hostage in Iraq recently, for example, Manila agreed to withdraw its contingent of soldiers there to win his release.
Unlike much of East Asia, where plummeting fertility rates are the norm, the Philippines could see its population balloon to 130 million by 2050. Experts say the country would explode if the flow of migrants were halted. "I've always viewed [overseas employment] as a safety valve," Labor and Employment Secretary Patricia A. Sto. Tomas told NEWSWEEK. "If you prevent them from going to Hong Kong or Saudi Arabia, you might have a revolution on your hands." That risk, combined with official helplessness to fix the local economy, has forced Manila to reconsider migration in a fundamental way. Its new-and more controversial-position: "Our traits as a people lend ourselves well to being part of the [global] service industry," says Tomas. "Perhaps that is what globalization means to us."
Labor migration is as old as the nation-state. Millions of Irish fled a devastating potato famine between 1846 and 1848, Chinese fanned out across Southeast Asia for similar reasons in the 19th century and India suffered a postcolonial brain drain that has only recently begun to reverse itself. Yet both the volume of today's labor outflow from the Philippines, and the extent to which Manila facilitates it, are unique. In a system that has evolved since strongman Ferdinand Marcos dispatched crews to work Saudi Arabian oilfields in the 1970s, the government licenses workers heading overseas, collects fees for each departure, regulates a mushrooming labor-brokerage industry and tasks its diplomats to protect a burgeoning expatriate work force based on 56 bilateral treaties with host nations around the world.
Unlike Mexico, where the vast majority of departing migrants head for a single country (the United States) illegally, Filipinos find themselves welcomed around the world as contract employees, both semiskilled and professional. They're laying pipelines in Siberia, mining diamonds in Angola and sailing ships in all the world's oceans. They clean thousands of homes a day from Hong Kong to Dubai to London; Bahrain's prime minister employs some 50 Filipinos in his own household, and is said to have developed such a fondness for the woman who manages them all that he sends her home to the Philippines on vacation each year accompanied by a bodyguard.
But some experts worry that the trend will, in the long run, hurt the Philippines more than help. While labor migration does serve as an economic stopgap, it's not a good development model. That's especially true when a country starts losing its best and its brightest workers. Although the stereotypical Filipino migrant is a nanny in Hong Kong, the largest group of new recruits falls under the category "professional and technical worker," which includes engineers, pilots, physicians and nurses. In 2002 they accounted for 35 percent of all departures-and many social workers fear their flight will bring down the country's medical system, erode its technology base and, in the end, ruin any chance the Philippines has of becoming a modern, industrialized country. "One of the defining characteristics of the Philippine middle class," says a senior Western economist in Manila, "is that they all want to get out."
The reason is simple: low pay. Lilian Bayot, a 29-year-old nurse with the Red Cross in Manila, earns $3,000 a year, which she says is "not enough to support my family." So she is now awaiting a visa to work in the United States. She plans to settle in Florida, where she's got a pending job offer that will pay her $40,000 a year. And she'll become eligible for a green card within months. According to a global salary study done in 2002, the average Filipino nurse earned just $139 a month at home compared with $650 in Singapore, $982 in Saudi Arabia and $1,666 in the United Kingdom. Nurses now leave the Philippines at three times the rate at which they matriculate and enter the work force.
Top college grads face the same salary problem. Last March a 28-year-old medical-school graduate named Elmer Reyes Jacinto stirred a national outcry when he topped the annual medical board exams (besting 947 other successful test takers) only to announce his intention to move to New York to become a nurse. He has since changed his mind-opting instead for a nursing job in Florida. "It's hypocritical when I say it's not economic," says Jacinto. "But it's more than that. I see a brighter future for myself there than here." Dr. Jaime Galvez Tan, vice chancellor for research at the University of the Philippines in Manila, sees that as a troubling portent. "Sadly, this is no longer brain drain, but more appropriately, brain hemorrhage," he says. "Very soon the Philippines will be bled dry."
Labor migration also has a social cost. Experts say that overseas employment is exacerbating social problems in the Philippines, including juvenile delinquency and marital breakups. According to one study, a typical domestic worker in Saudi Arabia will remit the bulk of her $200 monthly salary to her husband, who uses the money to buy consumer products for the children and to support extended family members looking for handouts. The husband often can't or won't find work. Worse, says Florence May Cortina, who heads a help center for migrant workers in Quezon City near Metro Manila, the overseas worker is often shocked to learn "there is no savings" when she returns. Another study declares the kids of migrants "emotional orphans" more likely to commit crime, take drugs or have children out of wedlock.
A decade ago, when Fidel Ramos ran the Philippines and the country looked set to become Asia's newest manufacturing center, officials spoke optimistically of bringing overseas workers home. Their logic: professionals and semiskilled Filipinos with savings in their pockets could spur development by starting small companies. "We were riding a wave of growth," says Cielito Habito, Economic Planning secretary under Ramos. "There was a sense that they had something to come home to." But the 1997-98 Asian financial crisis sent the country into a prolonged tailspin, and it hasn't yet recovered. Habito views outmigration as a necessary evil, saying: "Some people have begun to argue that this is part of our natural role in the world. Frankly, I'm ambivalent about that."
Fernando Aldaba, an economist at Ateneo de Manila University, argues that the government is using remittance payments to mask its economic-policy failures. He asserts that to create new and better jobs, Manila must streamline the economy, attract foreign investment, encourage entrepreneurship and find ways to make household members more productive-none of which is happening with any great haste today. "People leave because of lack of opportunities," he concludes. "The government shouldn't be let off the hook."
Migration proponents insist the situation isn't quite so dire. Labor outflow, they argue, equips Filipinos with skills, know-how and capital. They eventually return home and carry the national economy forward-much like the expatriate Irish did in their homeland in the 1990s. Pessimists point to Lebanon, where remittances from overseas have propped up a dysfunctional state. As Filipinos add to their achievements overseas, it's only a matter of time before the government will face the same question once posed to Indian Prime Minister Indira Gandhi: How is it that Indians succeed everywhere but in their home country?
That's irrelevant to Galicano Solares. When his wife returns from her second two-year stint in Saudi Arabia next February, he hopes to be able to surprise her with news that he, too, will make such a journey. "I've already prepared my passport," he says. "I want to work as a ship's repairman in Jamaica." Then they will typify the new middle-class family: Mom in the Middle East, Dad in the Caribbean, three kids at home studying to become engineers and nurses so they, too, might someday venture abroad. That's better than living under a freeway, to be sure. But is it the best Manila can offer? For now, the answer is yes.
© 2005 Newsweek, Inc.
kikai thought hard on 8:47 PM.
0 comments




IELTS review
Last Monday, I started my IELTS review. Hopefully I'll pass the exam. I mean, hopefully I'll pass the required score for UK. Yes, my target destination is UK. Im, thinking I'll be taking the exam on August or September. That depends when i will be ready.
IELTS examination are composed of 4 tests: listening, reading, writing and speaking. I'm pretty confident on my listening, reading, and writing skills, but for my speaking? I'm not sure really. Well, I can pronounce words well but I stutter to much! I have been doing reports before, and I have many public speaking experience before, but during those times my speech where rehearsed. I dont have a problem when my speech are rehearsed, but during the ielts speaking tests, the interviewers will be asking me questions that I'm not prepared for. Sentence construction will take some time for me. And there is no extra time. i have to answer as soon as the questions are raised. Plus, my vocabulary is low! I'm not much of a reader that is why i have a limited vocabulary. It is so hard for me to find the perfect word for a particular sentence. For short, im not fluent!
During the speaking test, there is this part where u are given a certain topic and you are give 1 minute to brainstorm and prepare for a 2-minute monologue about that topic. Now, that scares me! It'll be hard for me to talk about an unfamiliar topic most especially if its not my interest. And 2 minutes? that's quite long.. and dont forget the fact that im NOT FLUENT!
anyway, hopefully, ill overcome this nervousness during interviews and hopefully I'll get a 7 on my speaking test.
kikai thought hard on 7:55 PM.
0 comments



Tuesday, July 1, 2008
my crunchyroll
i made a crunchyroll account last march 2008 for the sake of watching asian series and animes. I wasnt updating my crunchyroll account back then. I wasnt interested in meeting new people through CR, i registered at CR for the main and only purpose of watching animes and asian series.
Recently, due to my deep boredom, I kept on browsing on other CR profiles and added more friends. I met a few people and they seem nice and i got interested in updating my profile more so i made this "about me" banner. its not much but its what im interested in :-)
do u like it? i like it soo much! :-)
thats one of my favorite philosophies in life... the top pic shows a guy from final fantasy X. im not sure of his name cause i havent played the final fantasy X yet.
the pics on smaller boxes starting from upper left then clockwise are as follows:
1. thats me taken at our house
2. thats han ye seul from couple or trouble, korean series
3. thats me again, a close up, the shot was taken from my guy's house
4. and thats oh ji ho (i so adore) from couple or trouble
hopefully ill get to update and add more buddies on my CR account. I love it there!
its next to my multiply, and i can say its better than friendster. friendster is getting boring and boring everyday.. there's nothing going much there.. adding strangers and not having any interactions is such a bore.. plus u wouldn't now who's online or not.
anyway, as i said, hopefully ill get to update my CR more even if ill be getting busy this month for my IELTS review.
im getting older and I have a reality to live! :-)

BTW, please add my crunchyroll account. my username is princesskikai.
harigato!
kikai thought hard on 2:11 AM.
0 comments




signature: kadaj
this is my 1st signature, featuring kadaj from final fantasy VII. Kadaj bad image made him soo cool that i like him soo much.
it was also my 1st time to do animation with the use of ps cs3 .. its not much.. after all its my 1st time.. hopefully ill make more better signatures in the future :-)

kikai thought hard on 2:07 AM.
0 comments